Customer retention is essential for business growth, but gaining actionable insights into your repeat buyers can be challenging. That's why we're excited to announce a major update to our retention analytics capabilities.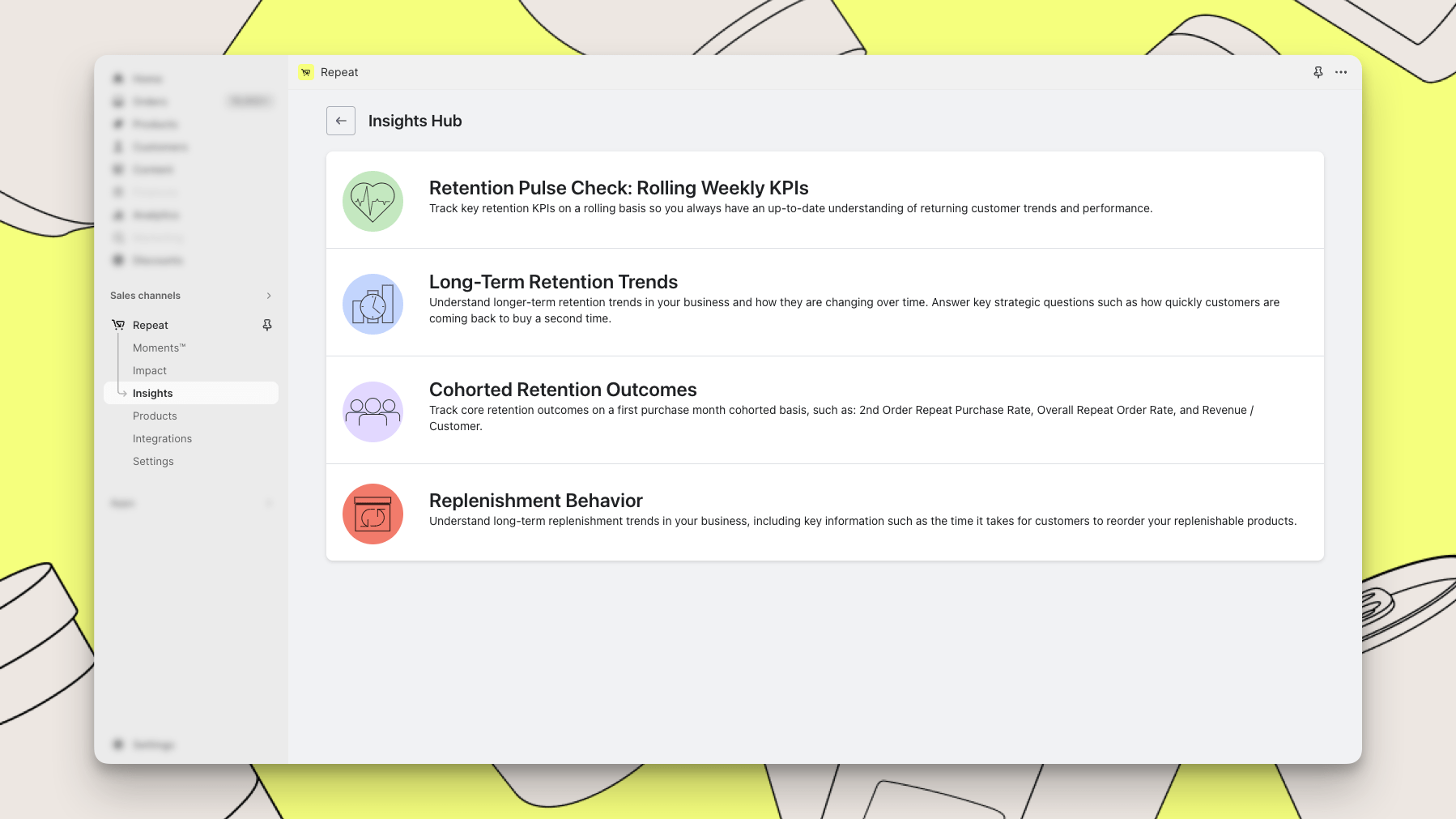 With over 50 new metrics and visualizations, our Insights Hub makes it easier than ever to:
Identify trends in repeat purchase cycles so you can optimize your re-engagement strategies at each stage.
Pinpoint periods of churn risk proactively instead of reacting after losing customers.
Uncover broader changes in retention patterns so you can adapt quickly.
Compare retention cohorts to determine which customers have the highest lifetime value.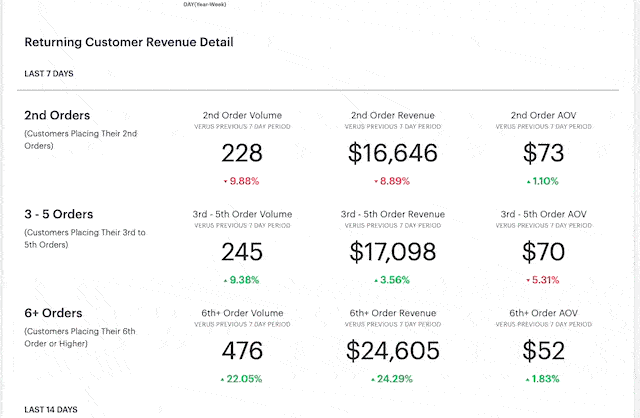 The Insights Hub helps you understand retention in four key areas:
Retention Pulse Check
Track key retention KPIs on a rolling basis.
Always have an up-to-date view of returning customer trends.
Long-Term Retention Trends
Understand longer-term retention trends.
See how trends are changing over time.
Cohorted Outcomes
Track outcomes on a first-purchase-month basis.
Understand how first-time buyers convert to returning customers.
See how quickly 1st time customers return.
Replenishment Behavior
Understand replenishment trends in your business at the store level.
Get insights into product-specific replenishment trends.
READY LEVEL UP YOUR RETENTION?
These reports take the guesswork out of managing and optimizing repeat purchase cycles. You'll be able to make data-backed decisions to boost retention at scale. The result? Faster business growth driven by loyal, high-value customers.