Wild Alaskan Company (WAC) is a fast growing CPG food company with a secret weapon: a culture of sustainability. Here to tell us all about it is Kaitlin Holliday, WAC's VP of Growth & Lifecycle.
Kaitlin is one of many active housemates in our community, CPG House. We asked her what makes the culture at WAC so special & how that connects to their mission of sustainability.
---
Think CPG Food Companies: what comes to mind?
Hoards of FMCG companies & food startups all vying to radically alter our snacking habits!? No shame in that, but today we're highlighting an emerging brand that skips the snacks to offer the main course: Wild Alaskan Company.
WAC is a direct-to-consumer seafood brand with sustainability at its core. WAC has shown that sustainability isn't just their marketing slogan - it informs all aspects of their business.
And it's working.
When COVID-19 struck early 2020, food and beverage companies saw online consumer demand jump while traditional supply chains crumbled. Instead of floundering (pun intended), WAC found themselves in position to grab a big piece of market share.

By July 2020, founder Arron Kallenberg said this in a Yahoo Finance interview:
"The company was doing quite well before the pandemic, but we've been able to quadruple our customer base in the last 3 months."
Fast forward to ​July 2021 and WAC had grown from 18 employees to 60. As of April 2022, they've got 70 people on the team, generating over $40 million in revenue per annum!
All that in just under five years. But while the DTC brand is new, the company spawned from an 80+ year commitment to sustainability. Talk about an unfair advantage.
WAC proves sustainability helps brands win at DTC ecommerce
Wild Alaskan Company. Kind of sounds like nature's private label, doesn't it? Truthfully though, these folks walk the walk: they've been in the fishing business for three generations.
That longevity & experience makes them uniquely able to source the highest-quality, wild-caught seafood from sustainably-managed fisheries. It's a great story to launch a DTC brand with, no doubt.
When success came, WAC skipped the get rich quick plan. Instead, they chose to double down by creating a company culture equally devoted to sustainability as the fisheries that came before it.
They passed on venture capital. Rather than filing their IPO, they filed as a public benefit corporation. Their proclaimed core mission: to "accelerate humanity's transition to sustainable food systems."
…how many food startups can say that?
WAC is proving culture + great people = big things.
Here to tell us more about the WAC philosophy is one the very people contributing to it: VP of Growth & Lifecycle Kaitlin Holliday. I was lucky enough to interview her at our community, CPG House.
Here's Kaitlin!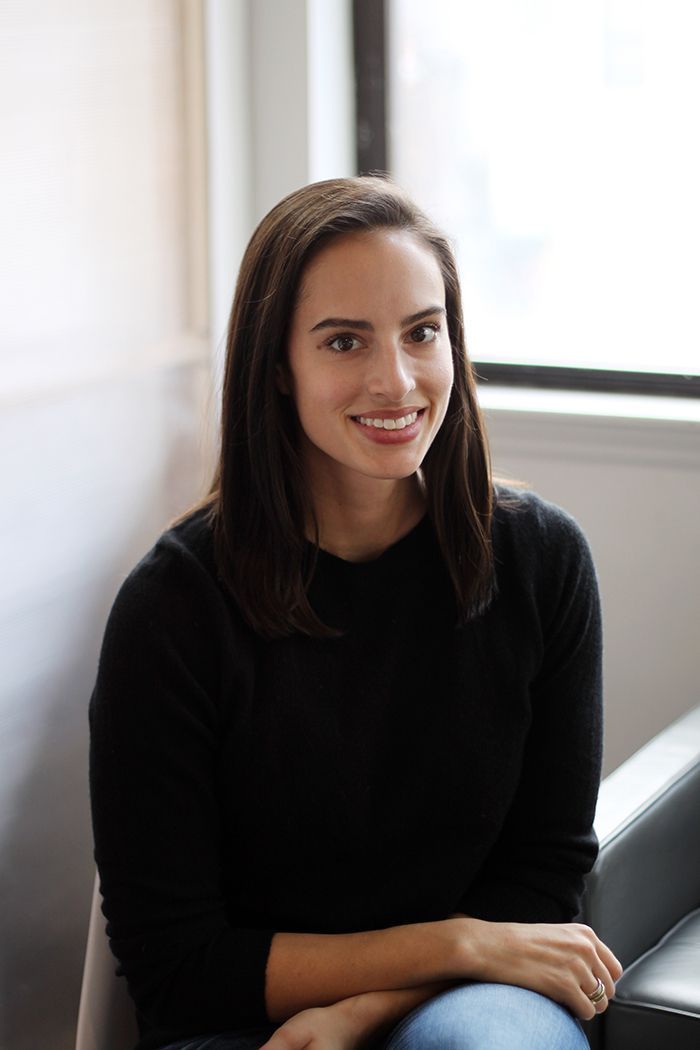 ---
CPG is a grind, but it's easier when we share the journey together.
​CPG House is a highly curated community of CPG founders & internal operators created by the team at Repeat. ​If you're a human being in the CPG world, this house is for you.
Come party 🎉  Apply to Join CPG House
---
Kaitlin Holliday @ Wild Alaskan Company
What do you love about WAC?
I was first attracted to WAC's mission - to accelerate humanity's transition to sustainable food systems; connecting members with healthy sustainable wild-caught seafood. What I discovered after joining is the awesome team. Everyone is so smart and hard-working but also curious, willing to learn and respectful. Access to delicious, wild-caught fish is a bonus!
What does WAC do differently?
Wild Alaskan company invested first and early in technology and member experience. Our e-commerce platform and order management system is all homegrown. Our Member Experience (aka support) team makes up around half of our 70-ish person team.
Tell us your CPG industry "hot take"
Going public is overrated.
What are the best resources you've found for growing in your role?
I've been fortunate enough to do most of my learning on the job. Something that helped a lot early on was working at a very small start-up. It exposed me to so many different parts of the business and having a generalist foundation has helped as I've specialized and developed in my career.
Being part of the DTC community has also been very helpful - both team members I've worked with along the way and communities like CPG House. I'm not great at traditional networking so I try to find one kindred spirit at any event I attend. That makes it less intimidating and how I met Kristen LaFrance!
What is the best advice you've been given as an operator?
One of my biggest 'unlocks' as an operator and human is to not take anything personally. When it's not about you, you can more easily find the next right step and shorten the test & learn cycle.
What are your favorite CPG brands right now?
Brands I've been loving…
What's something you've been learning recently?
I'm learning chess! I try to balance improving something I'm already good at and being a beginner.
I'll follow Kristen anywhere she goes!  An incredible connector, Krispy always brings together friendly people doing really interesting things.
What's your favorite part about being in CPG House?
Repeat has been on my radar since its launch. I remember having an intro call with Kim pre-launch and loving that she was doing something innovative and different at the time.  It's been incredible watching the company and community grow and develop over the years.
---
Hi 👋 We're Repeat. We help CPG companies give customers the best reordering experience they could ever hope for. Ever pressed the +1 button on your Starbucks app? It's like that, except we made it for CPG brands like Hydrant, Huron, and Osea.
Our platform uses data, personalized shopping carts, and automated reminders to increase repeat rates and make reordering simple for customers & operators alike. Grab a time on our calendar and we'll tell you all about it.