For Dr. Squatch, Repeat SMS and Postscript are a perfect pair. Together, the two channels give Dr. Squatch the most effective way to reach all of their customers, with messaging that is relevant to them, at just the right time.
Who is Dr. Squatch?
Dr. Squatch is a men's personal care brand with a focus on products made from naturally derived ingredients. In addition to selling through their DTC site, customers can find their products at Walmart stores nationwide.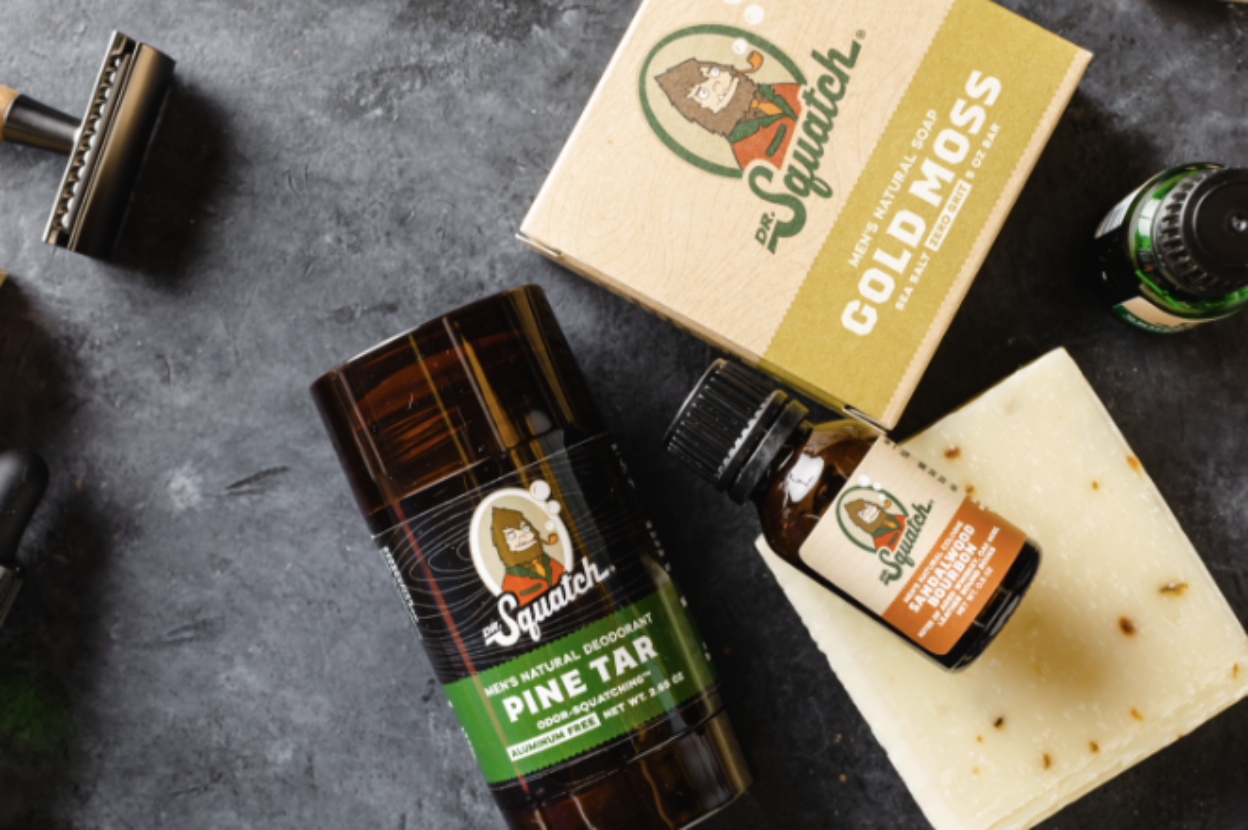 The Trifecta: Dr. Squatch + Postscript + Repeat SMS
Although Dr. Squatch already had a thriving Postscript list when they joined Repeat, they opted to give their customers another SMS option through Repeat SMS. While some marketers express concern for running multiple SMS channels concurrently, Dr. Squatch saw value in the ability to build a list of customers who may not want to opt in for every marketing message they send, but still want an easy way to reorder when they're running low.
With an opt-in rate of over 15%, our post-purchase modal has helped them build a significant list of qualified customers. Through Repeat SMS, the Dr. Squatch team knows they can reliably reach this customer list right when they are ready to reorder, without the need for any complicated automations or logic. Repeat SMS works behind the scenes to bring these customers back, without any intervention needed from their team.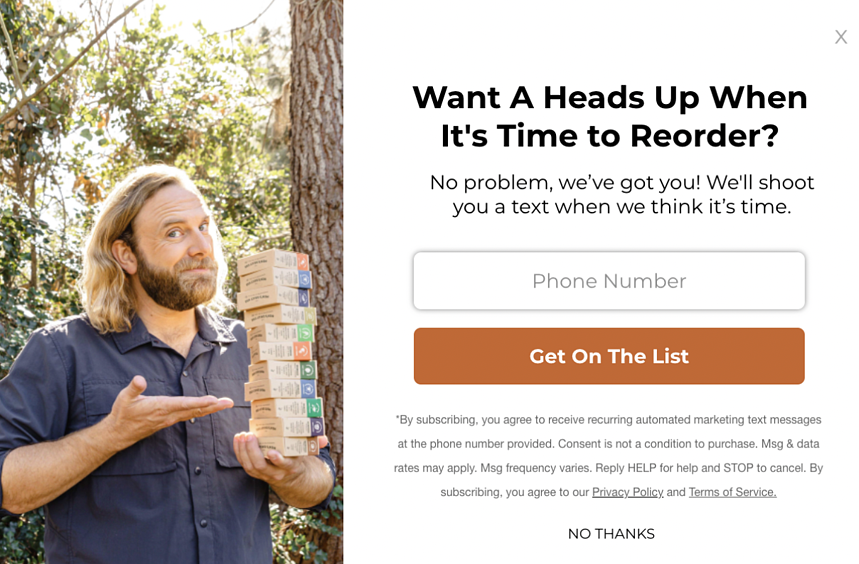 After several months of running the two channels entirely independently, Dr. Squatch was one of the first Repeat brands to bring them together through our Postscript integration. Now, their Postscript list gets the same types of reorder reminders that they've been delivering to the customers that have opted in to Repeat SMS. Even after activating our Postscript integration, the team opted to keep Repeat SMS going. They're seeing some impressive results:
About $0.50 earned per message sent on the Postscript automations powered by Repeat
A post-click experience that earns nearly $5 per session with a conversion rate more than 9% on the two channels combined
A 16% conversion rate with nearly $9 in revenue per session on Repeat SMS alone
Your Brand + Repeat SMS
Whether you use Postscript or another SMS platform, Repeat SMS is a great fit. Let's chat about how we can bring your customers the best SMS reordering experience, no matter where they are.