If you're like most brands, your transactional emails (like order, shipping, and delivery confirmations) generate more opens and clicks than any other emails you send–but can they become additional revenue drivers?
One small change helped BELLAMI drive new traffic from their confirmation emails that converts 73% higher than traffic to their Shopify store.
Who is BELLAMI?
BELLAMI is the world's largest hair extension brand. They sell extensions and wigs of 40+ different colors, along with hot tools, hair care products, and accessories for endless styling possibilities.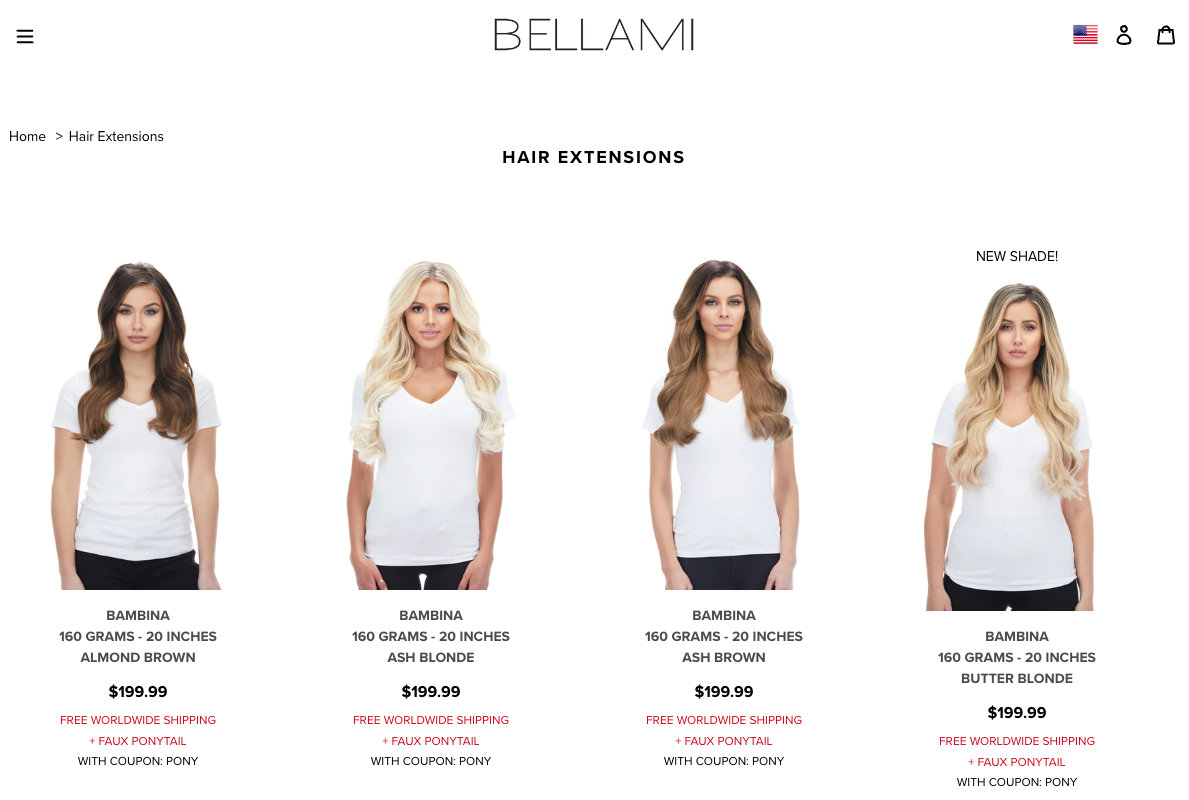 How can you take advantage of 70% open rates to add incremental revenue?
BELLAMI''s order confirmation sees massive open rates: as high as 70%. It's a similar story for their other transactional emails. It may be a little counterintuitive to think that these emails drive sales. After all, if someone just made a purchase, would they really be ready to buy again right away? Does monetizing these emails really work?
It works for two reasons:
They might be the minority, but some customers really are ready to make that repeat purchase right away
More importantly, customers will come back to these emails when they're ready to buy again because they want to buy the same thing again.
In either case, Repeat helps shorten the path to a repeat purchase. By adding a call to action that drives customers to their personalized cart, you can easily show them the products they've previously purchased so they can buy again in just a few clicks.
BELLAMI added such a CTA right to the top of their confirmation emails: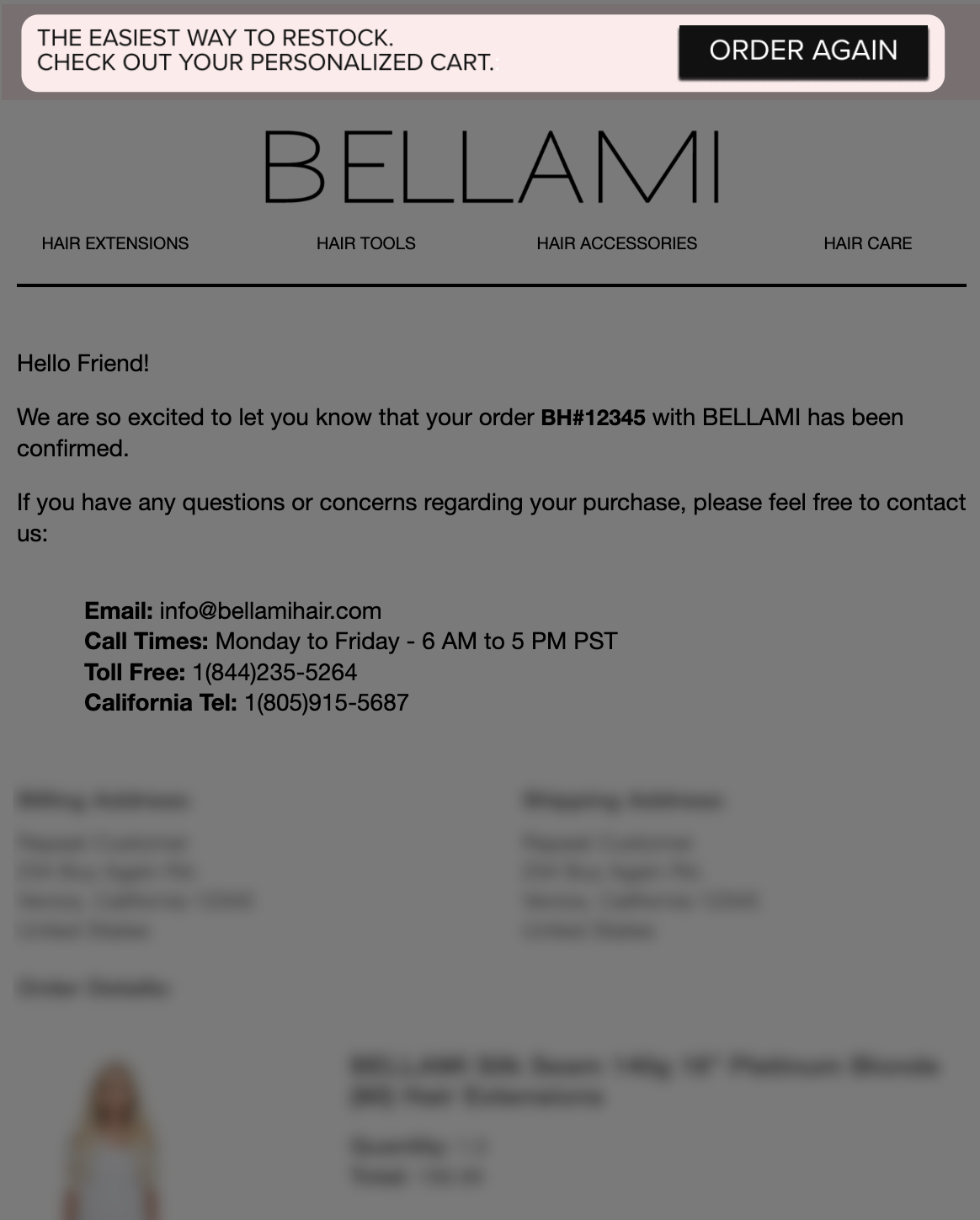 After running the banner above in their confirmation emails for a couple of months, Bellami is seeing the results:
Traffic from these emails to Repeat carts converts 72% higher than traffic to their main site
Traffic to Repeat carts from their confirmation emails converts 2X more often than traffic from other emails
Shorten the path for repeat orders
Are you sending any of these transactional emails out of Klaviyo?
Order confirmation
Shipping confirmation
Delivery confirmation
Review requests
Take a look at the open rates those emails are getting–you might be surprised. Repeat can help you meet those customers where they are by giving them the easiest way to buy again.
Want to monetize your own transactional emails? Book a demo.