Your favorite part of Repeat is coming to Attentive: You can now reach your full SMS subscriber list when they're most likely to replenish their favorite items.
This is the first part of our Attentive integration, and you'll soon see us release more ways to personalize key moments of the customer journey within Attentive.
Repeat's Moments are the key to simplifying your work without sacrificing performance.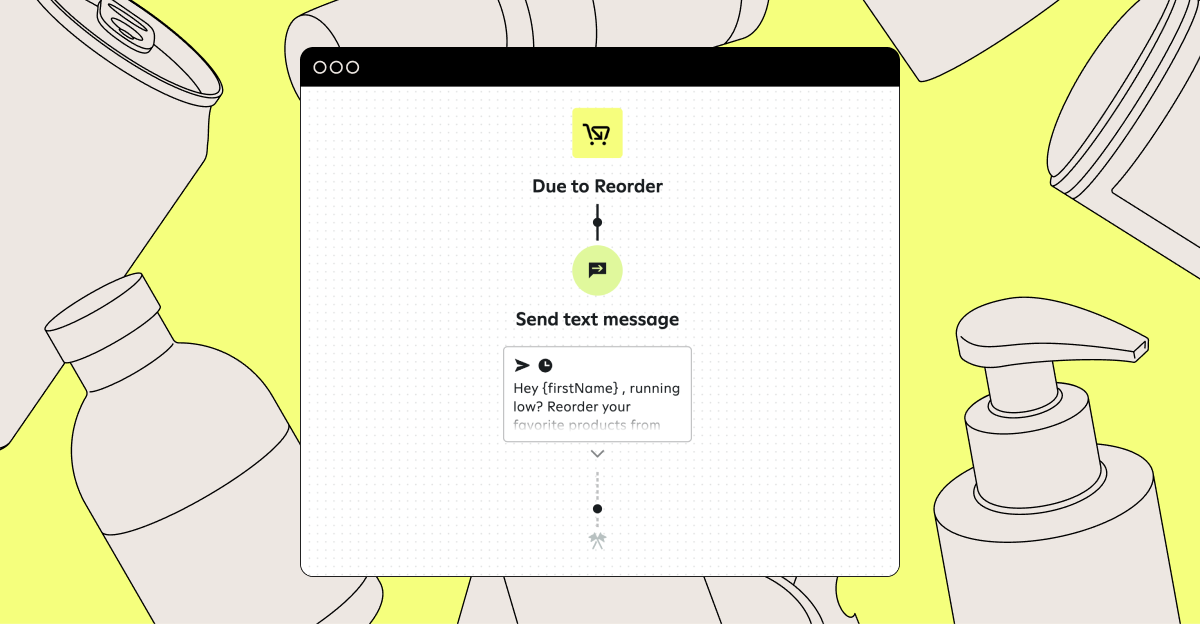 Repeat automatically monitors when customers enter key lifecycle moments—think first to second purchase, replenishment, winback—and now you can automatically pass the most impactful data about those moments directly into Attentive so you build simpler, more impactful flows.
The Ideal Moment for Replenishment
The first Moment that Repeat helps simplify in Attentive is replenishment. It helps you reach customers when they're running low on a product that they bought previously. Use this moment to kick off a journey so they can stock up with ease.
Here's how it works:
We ingest your store's order history and identify the typical replenishment times of each product.
We identify when a customer orders a specific product, and consider things like other products they purchased at the same time and other orders placed since they made the purchase.
Repeat finds the right moment to reach out–when the customer is starting to run low–and sends an event to Attentive at the ideal moment to reach out.
Simplify Your Retention Work
Moments make it a breeze to create the kind of hyper-personalized messaging that used to require complicated if/else logic, rigid timing, and burdensome setup. You can build Attentive journeys that are centered around the most important moments for each customer's lifecycle more easily than ever before.
What's Next for Repeat + Attentive
More Moments, more simple ways to connect with your customers when it matters most! Be on the lookout for new Moments launching soon to help you simplify winback, second order, and more.
Get Started
If you're a Repeat brand already, you can get started with our Attentive integration by reaching out to our Brand Success team.
Not using Repeat yet? Book a demo and start simplifying your retention work with Repeat and Attentive.