Today's product update helps you automatically reach customers who reorder at a slower pace: the Late Replenishment trigger.
The Late Replenishment trigger lives alongside our existing Due for Replenishment trigger inside your integrated email and SMS platforms like Klaviyo and Postscript (coming soon to Attentive) to deliver a more thorough solution to reaching customers who may be within a replenishment Moment™. While the Replenishment trigger was geared towards automating flows and journeys for customers when the typical customer is running low, not every customer is typical. Some consume your products a little slower, and some just need that extra nudge.
That's where Late Replenishment comes in.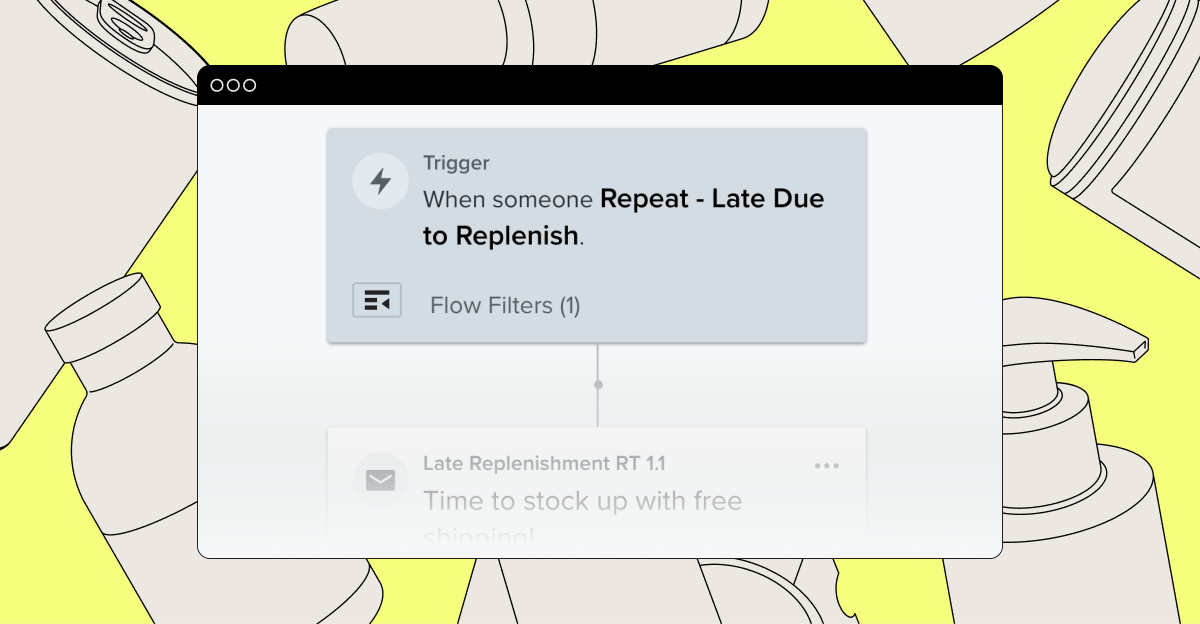 How The Late Replenishment Trigger Works
Repeat's Late Replenishment trigger is designed to help you reach your customers when they've gone longer than the typical replenishment time for a given product. You can think of it like a product-specific winback:
We ingest your store's order history and identify the typical replenishment times of each product.
We identify when a customer orders a specific product, and consider things like other products they purchased at the same time and other orders placed since they made the purchase.
If the customer takes longer than expected to reorder, Repeat knows. At that point, we'll send a trigger to your integrated email and SMS platforms so you can kick off a flow or journey to remind them to re-up.
You can personalize your messages with the product names, images, and links to the products they're ready for more of.
Extending the Replenishment Moment to Simplify Your Work
Repeat's Moments are the key to simplifying your work without sacrificing performance.
Repeat automatically monitors when customers enter key lifecycle moments—think first to second purchase, replenishment, winback—and automatically passes the most impactful data about those moments directly into the tools you use.
The Late Replenishment trigger makes it simple to automate replenishment flows that get customers buying again, without rigid timing or complicated branching logic–and since it's happening at a Moment most brands aren't targeting already, it plays nice with your other retention automations.
Get Started
If you're a Repeat brand already, you can get started with our Late Replenishment trigger today by reaching out to our Brand Success team.
Not using Repeat yet? Book a demo and start simplifying your retention work with Repeat and Attentive.