Your customers can now upgrade to subscriptions right from the Repeat cart.
The Repeat Cart has long been the best conversion point for returning customers. When customers are ready to buy again, it outperforms on-site PDP's with 15% more conversions and 30% higher AOV. Brands like Olipop & Dr. Squatch use it to make reordering easy for their customers.
But, something was missing (until now): it wasn't possible to sell subscriptions.
As the DTC landscape continues to change, more and more brands are trying to boost their base of subscription customers. Now, you can do it with Repeat.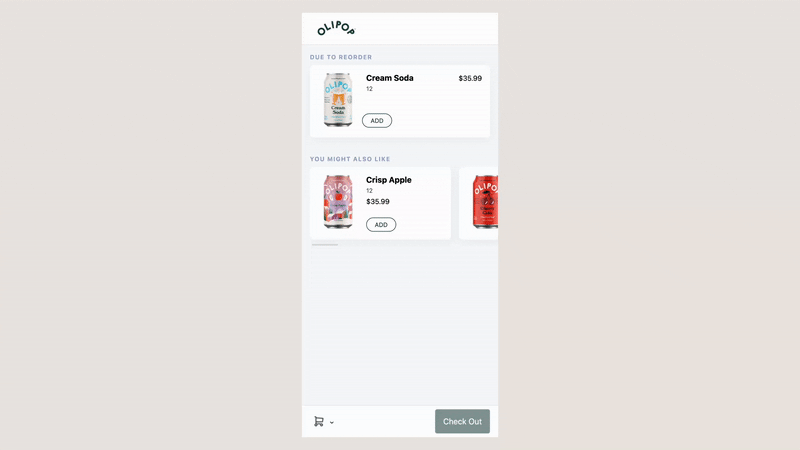 Adding subscriptions to the Repeat cart means your customers can seamlessly move from buying one-off products to becoming subscribers and committing to a journey with your brand. Upselling your customers to subscriptions couldn't be easier.
Returning customers are vital to DTC growth
The DTC landscape is shifting, just as the broader economy is.
Consumers are tightening their belts, which makes acquiring new customers more challenging (and expensive) than ever. As a result, retaining those hard-earned customers is more important than ever.
Across the brands that we track, revenue from new customers has declined year over year for three consecutive quarters. In Q3, new customer revenue was down 18% compared to 2021.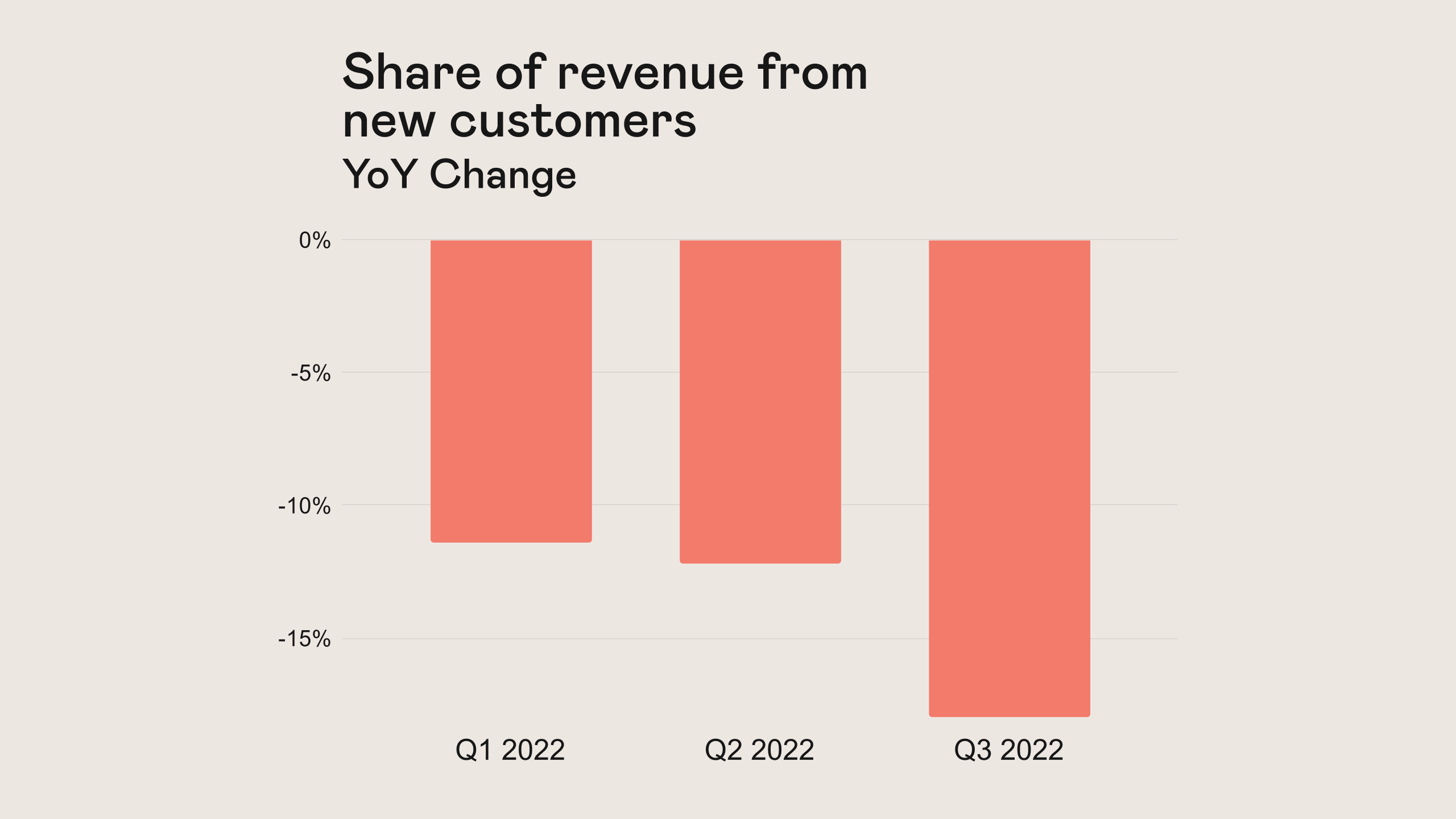 Now, revenue, on the whole, is still growing. But that growth is exclusively from returning customers picking up the slack.
Subscriptions are critical
Revenue from returning customers grew 23% YoY in Q3, but the share of that revenue coming from non-subscription orders is shrinking, and subscription revenue from returning customers is keeping things moving.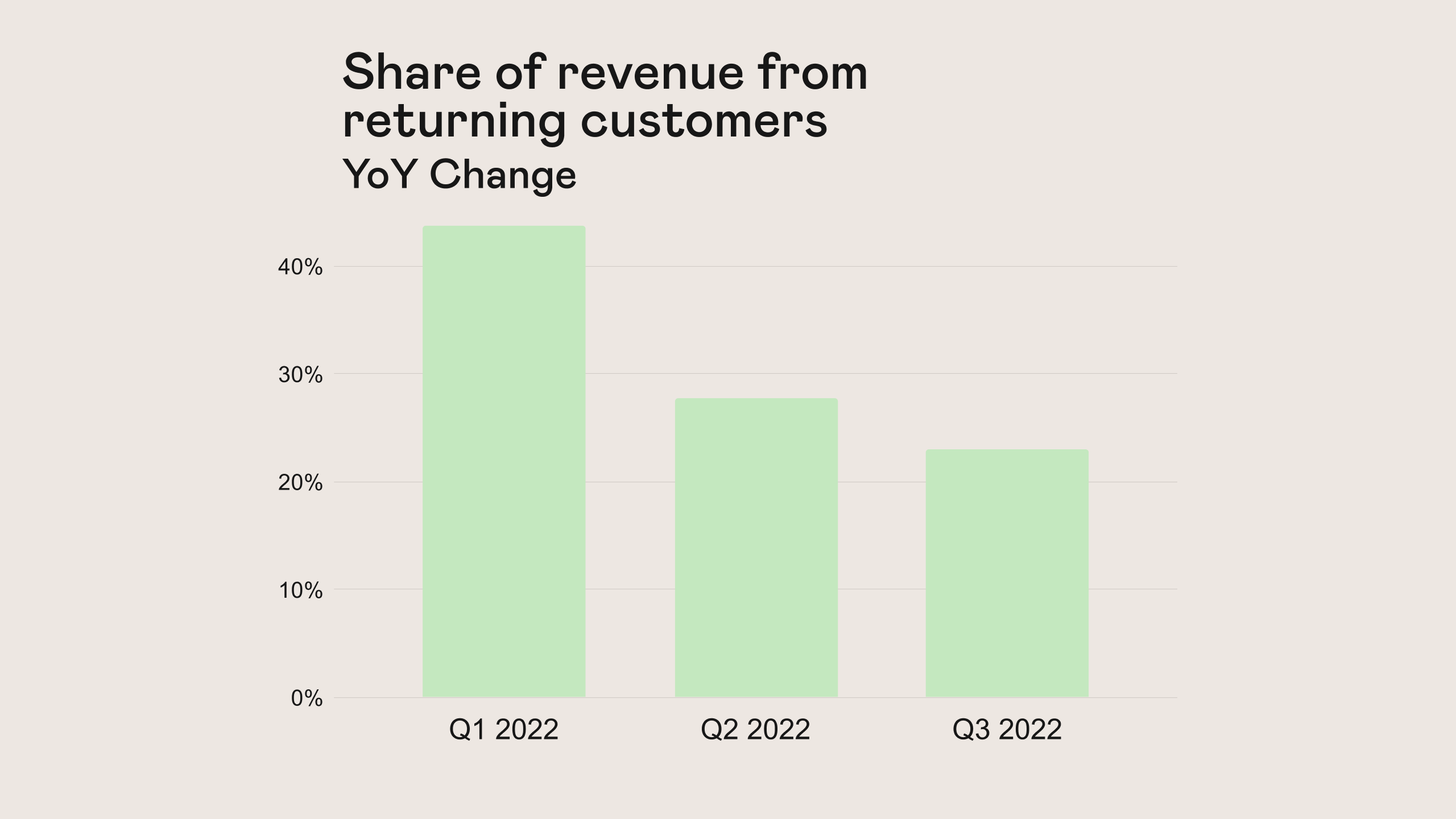 Naturally, making it seamless for your customers who come back to convert to a subscription should be a part of your strategy. A frictionless path to convert returning customers into subscribers is essential, but the biggest challenge has always been getting customers to sign up in the first place.
Let them subscribe (when they're ready)
We can posit a guess with pretty high certainty that your brand's longest-lasting subscribers have made a few one-off purchases first. The CPG funnel looks like this:
Awareness > trial > repeat > loyalty
Here's the thing, though: it might take a couple of cycles through the "trial > repeat" phase before a customer is ready to move into that "loyal" category and pull the subscription trigger.
That's why the Repeat cart gives them options. If you force your customers into a subscription before they're ready, you'll sacrifice your conversation rates (and lock yourself into a battle of churn). If you let them choose to subscribe when they're ready, they'll convert better one the option that makes sense for them (stick around longer when they do decide to subscribe).
It works with the subscription app you use already
If you've already set up a subscription on your site, there's no need to change course. The Repeat cart works with your existing subscription platform — whether that's Recharge, Retextion, Skio, Smartrr, Bold, or something else. You're good to go if your store uses Shopify's unified checkout.
Repeat will pull in all of your subscription plans automatically and present the options intuitively when your customers come back for more. They'll check out just as they usually would, and once they've subscribed, your customers can manage their subscriptions the way they do already.
It's easy to set up
You can turn the subscription option on for your Repeat cart starting today. You'll find the setting inside the Repeat sales channel on Shopify. Click the button, and you're off and running (and increasing your LTV).
Not using Repeat yet?
Now's the time to start. Hundreds of CPG brands use Repeat to power their reordering — and the cart is just the start.
Repeat shines when it comes to automating and simplifying your retention marketing on email & SMS. Make your life as a marketer easier and bring your customers a reordering experience that makes it easy to buy again.